Electric Wheelchair Repair provides quality power wheelchair services to meet the needs of every customer. We are committed in providing the best power wheelchair repairs, as we understand how important it is for our clients to have a fully operating wheelchair that is always safe to operate.
Nothing is worse than losing mobility because you require complex wheelchair repairs. Given the importance of a wheelchair for those with mobility issues, there is a need for affordable yet reliable wheelchair repair services, which is exactly what you get from us.
In-house wheelchair repairs are also available from our experienced and certified technicians. There is no outsourcing with Electric Wheelchair Repair, as we know that our team are the best people to provide the repairs you require.
Furthermore, we never require customers to come to us. Nothing is more disruptive than a faulty wheelchair, so it's never a hassle for us to come to you. Our goal is to provide fast and efficient power wheelchair repairs wherever they are needed, which is why we come to you.
Wheelchair Loaner

Available
Depending on the nature of the repairs, there is a chance you will be without your wheelchair for a short time. Understandably, this is quite the hassle, which is why we provide a wheelchair lending service for those that need it. The most time-consuming part of our wheelchair repair service is usually waiting for new parts. As we only use the best OME parts to repair your wheelchair, there is often a waiting period for the parts to arrive.
While unfortunate, we believe that completing the best repairs is always the top priority. We never want your power wheelchair to break down or be unsafe to use, so always find waiting for the best replacement parts is a must. Of course, that doesn't mean you or a loved one should lack mobility in the meantime. Therefore, wheelchair loans are readily available until we complete the repairs, guaranteeing no disruption to daily life.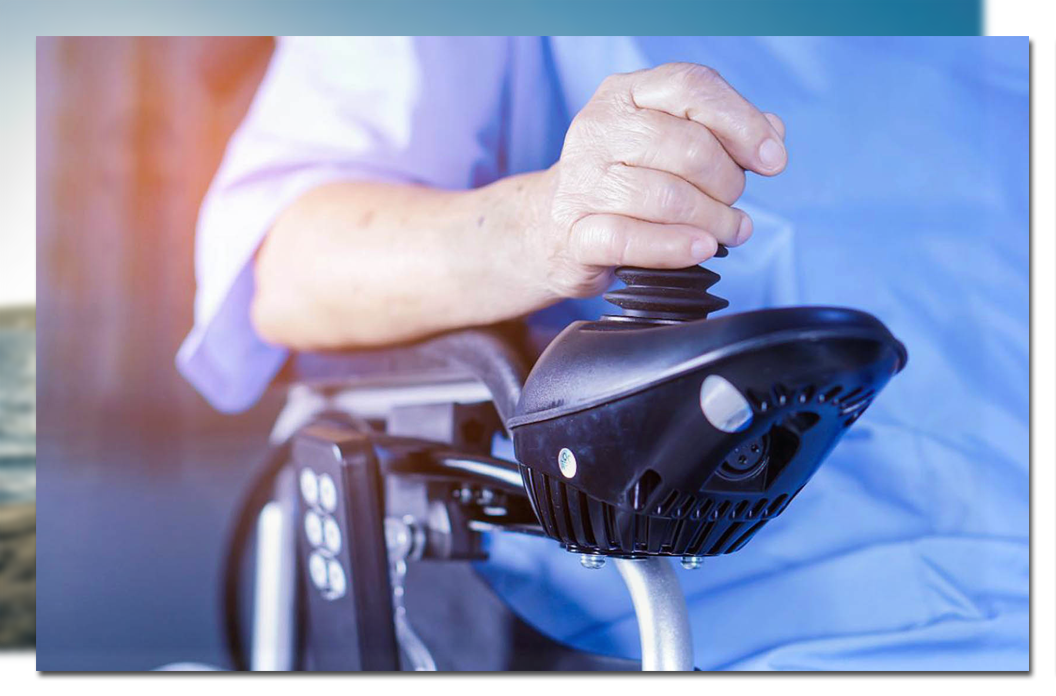 Advantages of Power Wheelchair Repair with

Electric Wheelchair Repair:
In-home repairs for the upmost convenience – we never require our customers to come to us for repairs and maintenance. Our technicians are always ready to come to any address to start repairs, working around your own schedule.

Licensed and accredited – we provide wheelchair repair service you can trust. With full licencing and accreditation, you get the peace of mind knowing your repairs are done by reliable source.

Insurance & Medicare accepted – we accept most forms of medical insurance, including Medicare, meaning our power wheelchair repairs leave you with little or no out of pocket expense. We even do all the paperwork to save you the time and hassle!